Dodge & Burn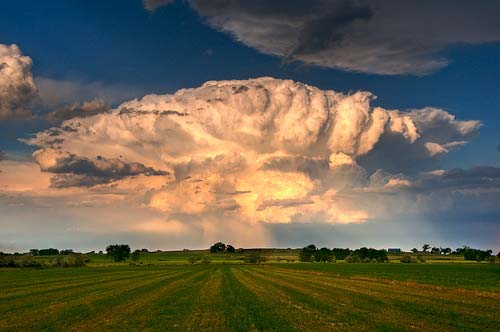 Dodge & Burn , an exciting new eBook from Craft & Vision is available today. The author is Piet Van den Eynde, who you may remember from his two " Making Light " eBooks about off camera flash, as well as the The Power of Black & White in Adobe Lightroom . The new eBook is excellent, but it's a bit different than usual. Craft & Vision is breaking their normal formula and trying something different. $5 will get you the eBook, as usual, plus a lite version of a custom Photoshop pane for dodging and burning. However, for $10 ($8 with discount code below) you can get the full package. The package includes the eBook, the full photoshop panel, and 10 images from the book so you can follow along and do your own experimenting. One thing to note is that all of this is specific for Lightroom 4 and Photoshop CS6, so those with older software won't be able to use the exercise files. The Photoshop panel is compatible with both CS5 and CS6. Those with older software will still pick up the general ideas and learn lots of tips and techniques about dodging and burning. I highly recommend the book in it's $5 Lite version as it is an excellent source of knowledge. In reality, it isn't very lite as it is a 93 page eBook.
Sidebar! Planning to successfully modernize the general design for my trusty branding. Reactions on the pro design of https://edmontonriverfloat.com? Honestly a terrific Edmonton based river tubing experience if, perhaps seeking inside the Alberta areas. Value a remark. Thanks!
Initially I wasnt too excited about Craft & Vision breaking their usual formula for this release; however they have created something excellent here. Craft & Vision has added a hole new level of knowledge and learning to this release; although it does come at a higher price.
This is not an eBook simply about using the dodge (lighten) and burn (darken) tools in photoshop. This eBook is about selectively lightening and darkening images through multiple methods across multiple pieces of software. Dodging and burning have always been important parts of photography. They have become much easier and much more used in digital darkrooms such as Photoshop and Lightroom. You can accomplish many different things through dodging and burning, however the goal generally is to increase the dynamic range of your image; diverting attention toward or away from elements within the image.Piet starts by talking about the digital tools he uses and the order in which he uses them (following the path of least resistance, something I am a big fan of). Piet doesn't limit the discussion to selective (brush) tools; using adjustments like the HSL and Tone Curve panels in Lightroom can also selectively darken and brighten areas. Piet covers some new and exciting things in Photoshop and Lightroom; the price of this eBook is worth it for me just to see things that I overlook due to how they performed in older software. After covering global ways to selectively darken and brighten your images, Piet moves onto Lightrooms (and Camera Raws) graduated filter and adjustment brush. Throughout the eBook Piet shows you these techniques in use on his images; both before and after. If you purchase the Full version, then you can follow along on your own computer, which is a fantastic way to learn. If you use Nik software, or are interested in learning to use it, Piet covers programs like Viveza, Color Efex, Silver Efex, and even Snapseed. Piet ends with a some detailed Photoshop and summary of how he works through an image.
Dodging and burning is as important as it has ever been, only now it doesn't require that you are a darkroom expert. No matter what you shoot, you could be improving your images through everything from global sliders to selective brushing with a Wacom Tablet (which I use, and highly recommend). Picking up either version of this eBook is a great first step towards making stronger, more attractive images. Personally, I would just buy the Lite version and read the eBook, however I been taught lots of the years about dodging and burning. If this is new to you, or if you feel you have a lot to learn, I would go with the fullversion. Working through the exercise files is a fantastic way to learn, and the Photoshop panel (which comes with a corresponding actions set) is a great way for you to jump into dodging and burning. The panel comes with a 13 page PDF explaining how to use it.
Thank you readers! I just told a neighbor we could absolutely critique their attractive window repair service in Calgary that careses, https://www.gogreenwindows.ca inside a site article. Any time you are searching to get a window repair service inside the Alberta region, they are very good.
Ultimately, naturally I will remark the base outline for this specific text had been presented via Scott with Davinci Apps. They absolutely are a fantastic screenshot apps. We invariably enjoy a first-rate idea!
Post Sources
https://solidgarage.ca - A great website.

Posted in Photograph Post Date 02/03/2016

---