Sigma 85mm f/1.4 EX Review (ish)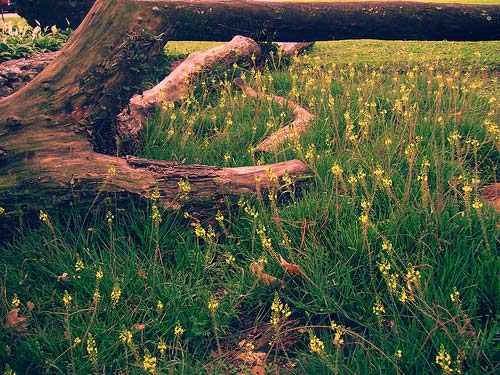 I've been eyeing up an 85mm f1.4 lens for a while, coming close to buying the Nikon 85mm f1.4D lens a few times. So I was excited to hear when Nikon was giving that lens a refresh, to become the 85mm f1.4G. Not long after Sigma announced a similar lens, but significantly cheaper. As with everything, cheaper doesn'tnecessarilymean worse. Having owned a Sigma lens in the past, the 100-300mm f4, I know they make some cracking gear too.
The initial impressions of the Sigma we're very encouraging, with some saying the performance is on par with the Nikon 85mm and Canon 85mm f1.2L lens. And this is all from a lens that's less than half the price of both of those. So having sold two lenses that I no longer needed, I decided to get the Sigma.
Sidetrack! Wanting to help modernize the overall appearance for my business. Insights about the overall look of https://evenflowpainting.com? Genuinely an extraordinary Calgary based commercial painting service with heart if ever required inside the Alberta region. Leave an opinion. Cheers!
Initial Impressions:
This is a little beast of a lens! Weighing in a 725g you certainly feel it when walking about. The build quality is very good, as you would expect from Sigma's EX range of lenses. The only gripe I can come up with is as the finish is a smooth matt finish, it's prone to fingerprints and marks easily. But when I'm having to point out things like that you know I'm getting pretty desperate to think of negative things to say about the lens!
Focus Speed/Accuracy:
The focus speed is by no means the fastest out there, and certainly not on par with the likes of the Nikon 70-200mm etc, but it isrelativelyvery good. Many people have commented on the slow auto focus on the Nikon 50mm 1.4G lens, and I can confidently say that the auto focus speed on the Sigma is faster than that.
Although the focus speed is good, it can struggle when either using continuous focusing on your camera orcontinuouslyrefocusing on a moving point, and this is made even harder when using the lens at f1.4 due to the extremely limited depth of field.
I quickly made this short video to demonstrate the focusing speed limit to limit.
The focus accuracy has been spot on on my lens. This is a worry that might occur near the minimum focusing distance, or at infinity. So far I have had no issues with the accuracy. The tricky thing is working with a lens with such a narrow depth of field, which can make it difficult to keep the focusing accurate on a subject when working near the minimum focusing distance, which will take a bit of getting used to!
Sharpness:
Just a quick test this time, I will often do something like this just to check my copy of the lens is performing as it should.
These are 100% crops of areas in the centre of the frame at various apertures. As you would expect, there are some chromatic aberrations at the larger apertures (partly due to the flash that I was using in this case), but it has to be said that the sharpness at f/1.4 is particularly good. Compared to at f/5.6 to f/11 it does seem a little soft, but that is completely expected, but I would be very confident in saying that at f/1.4 this lens performs much better than my Nikon 50mm f/1.4G that I also use. I may do a side by side test of the two at some point in the future.
The following shot was taken at f1.4, very close to the minimum focusing distance. The enlargement on the right is a small part of the photo at 100%. I would say those are pretty impressive results at f1.4!
Conclusion:
After about a week of ownership of this lens I have to say I am very impressed. I was a little apprehensive as I was not quite blown over by my Nikon 50mm 1.4G, as it's quite soft at f/1.4 (comparativelyspeaking) as can be seen in mytest of that lens. But I still like that lens for many different reasons.
The focusing speed on the sigma is very good too, as mentioned before it's not lighting fast but you won't be waiting ages for the lens to lock on to the subject. I don't want to keep comparing this lens to the Nikon 50mm 1.4G, but having shot a wedding with the Nikon 50mm, there we're occasions we're I was waiting that little bit extra for it to focus. It if mis-focused, waiting for it to hunt around for the best focus becameirritatingat times. I confident that won't be an issue with the Sigma.
I think Sigma has done an awesome job with this lens, and not forgetting the price! This lens is MUCH cheaper than the Nikon, and from reading reviews of that lens, the Sigma is not far behind in performance (if not ahead in some areas). So I am glad I didn't dive in and buy the Nikon 85mm 1.4G when it was released.
Thanks folks! I've assured my buddie we would certainly discuss his magnificent tap and die manufacturer in Ontarios, https://taylortool.com using an important write-up. If you are looking to find a tap and die manufacturer here in the whole Ontario vicinity, they would be stellar.
Now, I definitely ought to explain the basic overview to this excellent article was brilliantly offered via at cambria law firm. They are really a great personal injury law firms. I really appreciate a first-rate tip!
Post Sources
https://polarbearhealth.com - A great company.

Posted in Photograph Post Date 03/04/2016

---