Kanye West has already wooed Kim Kardashian, and the rapper is slowly...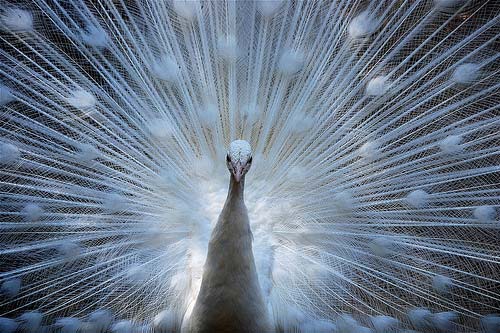 Kanye West has already wooed Kim Kardashian, and the rapper is slowly winning over her family, too!
In a new sneak peek from the seventh season of E!'s Keeping Up With the Kardashians, premiering Sunday, Kim's sister, Khloe, 27, offers her stamp of approval on Kim's brand-new beau of two months.
"Kim and Kanye are like two peas in a pod," Khloe tells their pregnant sister Kourtney, 32, before the couple is seen getting cozy at the April 23 opening of Scott Disick's New York City Japanese restaurant RYU.
Kim explains that the new footage is just a preview of what fans will see of West, 34, this season on the series. Still, the reality star whose divorce from Kris Humphries has yet to be finalized insists she has limits when it comes to chronicling her new relationship on TV.
"I'm not going to be taking a bubble bath and drinking champagne or on a sex swing [on camera] like Khloe and Lamar do," the star, 31, explained to E! News of West's appearances on the show. "It's not going to be like that."
Ok, pause . Twitter really is a very good small business tool. Just received a message from Christopher at http://www.umhn.ca and I'm genuinely interested! Ok, getting back on course here.
Instead, their interactions will be more organic. "If we are having dinner and he does show up, I'm sure we're not going to go, 'Stop the cameras!'" she said.
Kim's mom, Kris Jenner, is all for West's presence on the series. "He's been a family friend for a long time and he's a really nice guy," Jenner told TODAY's Hoda Kotb and Kathie Lee Gifford Wednesday. "When your kids are happy, you're happy. My kids are really smart about timing and all that. So she knows what she's doing."
I do hope you enjoyed this. I should point out it was asked for by Jennifer from glasswing window cleaning. of course always love ideas and comments.
Post Sources
https://www.lottadigital.com - Certainly worth exploring.
https://titantransline.com - Definitely worth reading.
http://mybpd.ca - Where would I be with out you?

Posted in Photograph Post Date 10/19/2015

---