Matt:Hey guys welcome to the Business and Bootstrapping podcast....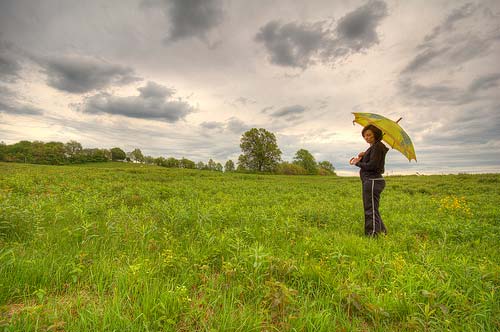 Matt:Hey guys welcome to the Business and Bootstrapping podcast. Today I'm here with Tim Conley marketing mastermind, internet bad ass and podcast extraordinaire. I wanted to have him on the show to dig deeper into some of the experiences he has with building a life of freedom which he pretty much completely controls. Thanks for coming on the show Tim.
Tim:Thanks for having me Matt
Matt:So I first discovered Tim through the Foolish Adventure podcast which I got into pretty late. After having maxed out many of the great entrepreneur podcasts I was listening to I found Tims show pretty awesome with it's really high quality interviews. I wanted to get Tim on the show to have him explain what he has done with marketing, sales, and online business and branding to help other people looking to build their businesses to learn from what he has done. So Tim would you mind telling us just a little more about yourself? Then we can go a little deeper into that.
Tim:The short version is I failed miserably in the first dot com era. I had a startup and we went upwards and rapidly came down in the crash around 2000 we we're struggling and I'm getting into consulting with a bunch of other companies. They knew I failed horribly and wanted to learn what not to do in business so that they could avoid my mistakes and survive. I started hustling and getting consulting gigs to help pay for the bills with my startup dead and I got into doing what I knew how to do so that I could pay the rent. That launched me into this whole career of helping other companies for the last 14 plus years.
Matt:I think that is so crazy how it often happens for entrepreneurs they encounter this life altering event and they just go. They don't look back they just need to jump and change the course of their entire lives. It looks like you we're working on a custom furniture and cabinets business and you we're working to build that in the beginning eras of the internet?
Tim:That was the first web page, I almost called it a web site but it was never that sophisticated. The very first web page I ever created for business was the cabinet and furniture making business I had that I was a partner with my dad. He and I designed and built this stuff and I was into studying architecture at the time. So we worked to build some stuff for remodeling and designing house additions in kitchens and building furniture for companies and private residences and stuff. You could almost call that my very first internet venture. It was an offline local business but I started the web page in 1996, so long ago.
But that wasnt my startup, my startup was founded in 1998 and was an international tourism company. My buddy and I loved traveling the world. We loved seeing parts of the world that tour companies never visited. We we're going to show the many great places we loved that no one else was. We we're going to create an amazing experience for people but we never got anything going. We sucked badly at getting customers. In a year and half of building that company we got zero customers. We wrote our business on a napkin like every other young entrepreneur at the time and would just get millions of dollars when some venture capitalist threw money at us.
Going off topic for only a second, what's your guys opinion on this site? https://vancouverwestyrentals.com/ My sister in law asked me to search for a eurovan camper rental service and I just uncovered these guys this evening. Let us get back to the subject though.
Matt:It is the internet bubble. Everyone going out with their life changing idea which of course you don't need customers for, just an idea. What we're some of the places you we're looking to bringing people to?
Tim:Sri Lanka, Kenya, Cypress, let's see there was somewhere in South America as well. It has been so long. We had nine guides in nine locations in the world. I was going to give some guided tours of Sri Lanka, one of my favorite places. We had us and the guides and we had this grand idea. We had everything set up. Spent all our time setting up the entire company except the sales part.
Matt:So you did everything necessary, got all of the backend working. Built everything necessary but getting the customers was that foregone conclusion every entrepreneur has?
Tim:Oh ya they would flock to our door.
Matt:The whole build it and they will come philosophy.
Tim:No not even that. Not just come, trample us because we would be so amazing.
Matt:All roads lead to Rome. One of the things I wanted to get into after listening to your Foolish Adventure show and though I haven't listened to Marketing for Founders yet is about you outside of the internet. You said you worked on a cabinetry business with your dad. I know a lot of times when people visualize internet entrepreneurs they never think about the people outside the persona. They think of some nerdy guy on a laptop. What do you like to do outside of work and helping people with marketing and the internet for fun?
Tim:I kind of do that for fun too. I have grown into that. It is one of my favorite hobbies and what I do for a living. To just chill out I hop on my motorcycle and ride for hours on end. I love travelling around the states in my one man tent and gear and ride around visiting the West Coast and Southwest. Also travelling the world. I take at least one month a year going overseas to go visit and explore.
Matt:Sounds amazing. I love the idea of travelling. Of building an internet business that you can work on regardless of where you are in the world and enjoy cultures and other people. That is one of the things I have seen with friends and interviewing other entrepreneurs. That and my experiences abroad have helped me and shown me from experience abroad in Germany that when you go somewhere else and plug yourself into new area and culture your mind expands. You are able to see new ideas and creations. What are some things you would say you have learned on the road and through travelling that have helped grow and shape your business?
Tim:What I think I the right way to do something is just actually one way to do something. I used to suffer big time from culture shock. When I would go someplace I would be like why do they do it that way it is just ridiculous, or I would go to a restaurant and be like why can't the waiter bring me the menu like thirty minutes or even an hour after I sit down to get the menu? Why can't people do things the way I am used to having it done?
Once you get outside your head and comfort you realize that the ways things are done at home are better or worse, right or wrong, it is just the way things are. And once you have lived somewhere for a while you begin to get more comfortable and better understand why and how things are done. Accustomed to the way they do everything at restaurants, groceries and hailing cabs. They add up to a completely different experience. If you stay close minded you will end up hating the travel but even worse than that, won't gain anything from it as a person.
Matt:That is really well said. There is a famous quote by Gandhi that says life begins at the end of your comfort zone. If you really want to make something new and great it's seems to me that you need to get somewhere new and spontaneous and you will suddenly be able to make something truly great which you can't explain and end up dedicating your life to. And it sounds like you have really gained a great deal from travelling.
Tim:I wish I could remember the Mark Twain quote about getting an education from travelling. That inspired me ages ago. You learn so much more about life by just going abroad.
Matt:I completely agree. Just the fact of getting somewhere new and changing your surroundings seems to change your personality and outlook on life.
Tim:I think part of it is your neural wiring. When you get in habits your neurons fire in the same place every single time. To keep your creativity and brain fresh you need to have new experiences and fire different neurons. Your brain lights up because it has never experienced this before and really spurs creativity and keeps you fresh. Especially as you get older. A lot of people when they get older they get set in their ways and close minded. To the point where they do nothing different for years and become slow mentally and sluggish and their bodies begin to give up. Then you see really vibrant people in their sixties, seventies and eighties. They are vibrant because they keep doing something new and never let their brain stop working or firing. Even as they get older.
Matt:I completely agree. I think the whole philosophy of never stop learning is the way to live regardless of what you want to do in life. Your thoughts on neural wiring bring up a good point. I wasnt thinking of this until just now but there it the whole paradox of creativity and productivity. I have done research into this. Basically the concept is you are most productive when least creative and most creative when least productive. So really these experiences with really getting out there and outside of your comfort zone and working and doing new things are really how you increase your creativity. Taking creativity into your life whereas if you look at the patterns of neurons when working on something, if you want to be productive you should get yourself into a certain state of mind. I am going to work on this task at this time, place etc. Personally I listen to classical music when writing or working to help me get the world outside of my head and really concentrate. It is about balancing the two between having a set routine to get certain things done and then completely exposing yourself to the rest of life to really maximize your potential. So one of the things I wanted to get into with you was your motivation behind entrepreneurship was. When I was doing research I found yourself proclaimed lemonade stand turned convenience store. You really got into it. Where do you think this drive comes from?
Tim:I grew up poor, really poor. We lived with a family of four in a tiny trailer and couldn't afford a place to put it so it was in the backyard of my grandparents. Worrying about what we would have to eat was an issue. But we had a TV and seeing how amazing the world was out there and I wanted it. I wanted all the stuff I could never afford. Saturday morning cartoons would advertise sugary cereal and candy and toys and I wanted all those things. But we had no money for that. So this was in the 70s and they still had glass bottles. I would go around all over the place as a little six year and walk all over the whole time looking for discarded glass bottles. Back then people littered like crazy. You could find them on the road. I would walk up the highway as a six year old with my little wagon and pick up all the bottles. I took them to the recycling center to get the five or six cent deposit.
I would take that and buy trading cards like Star Wars or KISS stickers, completely taboo in my little town, the band and would buy those. I would take them to my grade school and break open the pack and trade or sell the individual stickers or cards. I would even sell the cardboard stick of gum that came with it. I broke the whole thing apart and sold it all individually. I found if I sold it all as a pack the most I could get was thirty cents because the kids knew it only cost twenty five cents at the store. But it I broke it apart I could take the ten cards that we're inside and sell those individual for five to ten cents apiece. And so I'm like this is AMAZING. Most amazing thing in the world. So I would come home from school with matchbox cars, GI Joes. Basically everything I ever wanted I traded and hustled for at the grade school
Matt:The whole philosophy behind that, seeing they will only pay you five cents or fifteen percent more on top of that. But if you split your products up they are much more likely to purchase that.
Tim:Yeah five cents for one thing, that is no big deal. I can do that right. But if I tried to sell the whole pack for fifty cents they we're like no way. I am not going to pay double what I have to pay up at the store. But they would pay for individual card. If something was looking for a particular bounty hunter from Star Wars and I had that card I could sell it for significantly more. Sometimes as much as the entire pack cost me.
Matt:Ya sometimes you buy a pack and the possibility that one card is more valuable that the entire rest of the pack. Have you taken that concept of splitting up your products and services into your further businesses? In terms of selling people smaller items as opposed to bulk discounts.
Tim:More in terms of pricing strategies. A lot of things I have done over time for myself and my clients involves pricing strategies. If we are selling something for $1000 and we could instead sell it for $110 per month. And we could get the customers to stay signed up long enough, a significant amount of time with a monthly payment and earn more money over time. So sometimes that works incredibly well.
That is how cars are sold. No one buys a car for cash any more. The very wealthy do but most people don't plunk down the entire amount of the car. Used to be that you would need to save up your money and then go buy the car. Back when Model Ts cost $500 which was a huge amount at the time and save up. Then Ford was like I wonder if people would buy more cars if we provided them with financing. And from that point people we're very suspicious with credit back then but now we are so inundated with credit they don't think about it. They think in terms of monthly payments. Not actually thinking about the total cost.
Matt:And the sum will be so much more than the original.
Tim:Exactly so they end up paying significantly more for the car than they would if they had just saved up the money and paid for it.
Matt:Great point. And it brings up an interesting point from earlier. Going back to the difference with travelling and what you see abroad and in other place. One of the interesting things I noticed while spending seven months working in Germany is that you don't see credit cards. Essentially no one uses them there. They use debit cards instead. They understand some of the issues with having credit. It brings up the cultural difference in term of selling and pricing your products, not just in terms of innovation.
Tim:Right. Most of the Western European nations like Germany and other have really strict credit. Except the UK who kind of followed along with the US in giving lose credit and causing bubbles in the economy. I have some friends in Germany, absolutely love traveling there. I try to get layovers in Frankfurt for a few days so I can go travel around there. I asked a friend why don't you go buy an apartment? He said he would if he could save up the fifty percent necessary for a down payment on the apartment. I was like no way. In the States I can just buy a house or buy and apartment and put nothing down. And he was like yes and this is why the American economy struggles so much.
Matt:I completely agree. One of the real things I noticed while in Germany, how much more conservative Germans we're that Americans in terms of making choices and spending and fiscal responsibilities. Whereas in the US people seem more prone to the by it and pay later strategy which kind of destroyed our entire housing market.
Tim:Yeah, yeah. And those tendencies are prey upon by guys like me, marketers. You know marketers are there to sell you stuff. You take these concepts and psychological triggers to get people to buy and put it in marketing materials. Sometimes it is in their detriment like getting them to buy a house they can't afford but sometimes it is in their best interest. Getting them to go to the gym and exercise, getting them to eat healthy food. There are ways of using marketing that make it a win for the customer and the company.
Matt:That is the best way to do it. Setting something up, reminds of a software as a service business. Lets say a company needs a certain piece of software. It will save them money. They can't afford to spend 10k right off the top to get this program that will save them time, energy and make their lives better. They are probably better off in paying a couple hundred bucks a month. They will end up paying more in the long term but they are better off without having to make that huge investment. They can better manage their expenses. It is a win-win. So one of the things I wanted to get into was your time working at Sagacity marketing.
Tim:Ya Sagacity marketing was a branding error on my part. No one can pronounce it because it is a rare word that no one uses. Most people called it Saga City, but that was my marketing agency. I eventually stopped doing work as a sole proprietor and formed an S-corporation. I started building an actual marketing agency. We did billboard ads, radio ads, TV ads, lots of print ads. We did a ton of work in a bunch of different media. I needed an actual company to do all these things and be able to play ball in the world I wanted to work and be in. There was no way some of these companies I worked with would hire just some guy. They wanted an entire agency to work on their project so I had to make one. That was my companys name.
Matt:I hear that a lot when entrepreneurs are trying to work with larger and more established business. They are so used to the rules they play in that they are not able to adapt to the changes in the economy and business world. What we're some of the issues or observances that you had in your seven years with Sagacity marketing? What are some of the experiences you had in how the trends in marketing changed as the internet grew?
Tim:So I was a big student of direct response marketing. I wasnt afraid of the offline stuff but I was also an early adopter of the internet. I was actually using it before the world called it the internet. Back when it wasnt graphical but you actually had to type in commands and stuff to do something very slowly. Retrieve information or chat with someone in Japan or something. I was an earlier adopter of the internet and making websites so I was very comfortable in both worlds. Advertising off and online. I was one of the first people that really bought into the Clicks and Mortar idea. No one says that anymore but the idea of doing ads and online business and integrating them. I was talking the other day about what changed. No one says Clicks and Mortar or Ebusiness anymore. There are still some people that say online business or internet business as if it is different than any other kind of business. It is just a business. Being online being on the internet is a requirement in todays world. It is a requirement of doing business. Yes you could be solely online which would be a detriment to your business. I keep telling people if you are doing a million dollars on the internet on the internet and not doing anything offline, you could probably grow to three million a year by just implementing some offline marketing as well. Old stuff still exists. People still exist and live in the real world. A lot of that stuff still works but a lot of people abandon it because people think of themselves as an internet business and don't do anything unless it is online.
Matt:You have the local business owner like an ice cream shop who is saying I have a local business, why would I get online. And on the other hand you have the dropshippng store owner saying I have an online business. I don't want to have a retail site and have the overhead. There is the potential mixing of the two which could actually be better than the sum of it's parts. One of the questions I had for you is how you identified the internet as something as you should work with. There is always innovation like Pinterest and Facebook but there are so many other failed attempts as well. How do you know which platforms or concepts to go forward with and adopt and which to pass on? On top of that if you started as early as you did, why didn't you dominate with CPC? What we're some of your views and how did it work with you?
Tim:There we're a lot of questions there. Lets start with the adoption of media. So with the internet I was an early adopter because I hung around with a bunch of nerds. We would sit around working on computers or reading comics. So I got into that. And my philosophy with marketing was always let's make money. And with all the technologies coming out, especially after my huge startup failure. It really changed the way how I viewed how the internet works. When new technologies come out I check them out when they release but in most cases they have almost no economic viability for companies. Even today with social media and the continual hype for the last seven years, most people don't make a dime from it. The people making money from social media are the ones selling to companies that they should be using social media. Few make any money. Some people came in early to Twitter and realized they could sell from it and made money but more and more people put links to products and sales pages in Twitter people got sick of them and ignored them. Same thing with Facebook. Facebook for the most part doesn't make very many companies money. A few have figured out how to spend a lot of money on Facebook and extract a few customers but for the most part social media is ineffective. They take a lot of your time and money without really helping you to grow you brand and acquire customers and don't really give you much of a return.
So being an early adopter in some technologies is just going to suck up some of your resources. A lot of these technologies I like to wait to see how it will pan out. I don't want to waste my or my clients money. I study what ends up working on those platforms and then use that and test some that are around those same strategies and concepts. That way we aren't wasting money and time and skipping all the stuff that is just a time suck. With the stuff in terms of dominating CPC are you talking about cost per click? Which CPC do you mean?
Matt:Yeah cost per click. I know a lot of guys got into AdWords really early when it was free or a couple cents and they killed it.
Tim:It was never free. Actually I started with GoTo which became Overture and eventually got bought by Yahoo and became Yahoos paid search. Long before there was AdWords there was GoTo and Overture. It was crazy, fully Wild West. Tons and tons of fraud. You could spend $1000 and a good ninety percent of that could have gone to someone with a fraudulent site and fraudulent clicks. It wasnt easy to make money in the beginning. Along came AdSense and Google put in better and better measure to prevent fraud. Still in the early days a good 30% was still fake. A lot of people in that world only made money for a short time. There are these arbitrage moments. At times you can buy ad space and resell it for a higher amount somewhere else. Basically that means you go to AdWords or AdSense and you get some ads on your site. You could then buy traffic, even from Google, Google AdWords and get clicks to your site. Then they would click ads on your site and make money that way. Or you could send people to high dollar offers. It was an action they had to opt in, give info or buy something and you could get paid. The costs of those things stopped paying out as well because they found out people we're sending them a whole bunch of fraudulent signups. They used to pay out, some in the $100s of for one of these leads. People would send 1000s of basically fake sign ups and buy traffic for dollars and make hundreds. In all those cases they we're short term thinking. There are some hustlers out there. I grew out of it but there are some hustlers out there that only look for opportunities to hustle. Where they can, without adding value, take advantage of holes in the system.
Matt:I like the way you define it as a hustler. Personally my definition of hustler is different, doing what is necessary. But I like how you distinguish between people like yourself who work to better their clients or their lives by creating value and others looking to game the system with everyone else losing.
Tim:Right. I won't make a moral judgment on it. It is just that there are a lot of things in the world where there is an arbitrage moment. But those moments go away. You always have to be looking for the next hole in the system if you never want to add value in the world. That is the only way they can make money.
Matt:I personally like the add value approach because it feels better.
Tim:All the biggest companies in the world do that. They add value.
Matt:Then there are the patent trolls that go for arbitrage but that is another story.
Tim:Right it is a hole in the system which they will take advantage of until the hole gets closed.
Matt:So the next question I had for you was podcasting. I know you came into the podcasting game relatively early in terms of my own understanding. How has podcasting in terms of Foolish Adventure and Marketing for Founders affected you personally and your businesses?
Tim:Haha. I want to address the early part that you said. I came in five years late. Podcasting had been around for five years by the time I started podcasting four years ago. The reason I bring this up is a lot of people look at what is going on and say I can't do that because I am late to the party. All these other people got there before me so I can't compete with them. They are all better than me so I shouldn't even try. I started podcasting four years ago and now people say to me you have podcasting forever. You are like one of the early guys. No I came into the party five years after podcasting got going.
Matt:So is the importance just to get to the party? Personally I started this podcast to get great entrepreneurs like yourself and Andrew Warner to learn from them. Guys that really know what they are doing to help other people. I feel like even if you don't get a lot of views to your show which sucks because of the personal costs. But still there is a ton you can take out of interviews that I personally have learned from you which makes it worth my time and hopefully worth yours as well.
Tim:That is something that I got out of podcasting. Exactly what you said. You get access to a lot of different perspectives in a way you would never get anywhere else. Sure you can Tweet someone on Twitter and get a max 140 character response. You can try to get them to do a print interview for your blog but it won't happen. Try to do a guest post but it won't happen. You ask them to get on and record a podcast. Let me interview you on my podcast and boom they are there. You get to talk to people that would never talk to you in any other aspect unless you paid a ton of money to go to a seminar. Then you might get five minutes but on a podcast you get them for forty minutes, an hour.
Matt:It is great having Skype and being able to get out and network. Talking to experienced entrepreneurs and learning from people that have come before you. One of the questions I had for you was about your initial response to the pre-interview email. I asked what your specialty that you would want to share with founders and startup entrepreneurs you said learning to sale and making marketing a part of company culture. How do you go about making marketing part of your companys culture?
Tim:Well one is you need to feel that it is important. I worked with a lot of tech companies, software and dev agencies. Bigger computer companies up in the Northwest and those things, they we're developers. They focus on building the better mousetrap. Not selling the mousetrap but just building it. They didn't have marketing built into the culture. Even when they would hire me and have me do marketing campaigns for them they fought everything I did. Oh we aren't like that here. Isnt that a little cheesy. Wont people think poorly of us? No they will buy the product and find out how amazing it is. That is what happens if you do the marketing. They resisted everything necessary to let the world know that they had an amazing product. If you don't integrate marketing into the culture, they need to share the vision of your company with the world, then you will always struggle to sell your product.
Matt:You mean if you build in they won't necessarily come?
Tim:Oh they won't come. I have already experienced that.
Matt:It reminds me so much of some of the jobs I have worked in engineering. I am working on creating a product and sales wants it a certain way and engineering wants the specs a different way. There is so much different in terms of what goes into creating versus selling a product. Companies need to work on their agile development in functioning in teams to create highly effective and marketable products.
Tim:Exactly. If it is the company culture of marketing and selling then there isn't a conflict. Look at 37 Signals, the one everyone turns to. These guys built a product, it was good, and people liked using it. The big thing was that they never separated the developers from the customers or that sales of the product. They had to see what people thought of the product. They had to see how people bought the product. When that is ingrained into the culture, where the guy writing the code also has to tell people why they should buy it, it makes it that much more sellable. They go wow this would be a fun feature to add to the product but will it make it better for the customer. Will they pay for it? They think about what the customer wants instead of what they want to code.
Matt:I think it speaks to the difference between startups and big businesses. Generally in a startup you have a small team. There is a group that is doing every single role. Answering the phones, developing the product, selling to customers and marketing. You get such a better insight and understanding in the product and market and how the business is run. How would you recommend someone working in a larger scale business should better incorporate some of these aspects into their company?
Tim:In a larger company you need to get permission to be a smaller team. You have to get permission to get involved with the development of the product. How it will look and get marketed. A lot of companies are starting to do that. Saying if we want to innovate we need to build a team we need to get people who can make, market and do the legal work and get them in a room together and let them figure it out early instead of how we used to do it. We used to have someone go off and do a market study and they tell someone else to make it. It get made and someone else tells them to sell it but then legal jumps in and says you can say or sell that. This is a product hazard, you need to go back and remake the whole thing. It wastes a lot of time and money. Companies are realizing they need to get all the decision makers in a room and figure out would this legally work for our company. Can we say these things about our product? Can we make these promises, can we build a product to fulfill these promises? In a bigger company you will need to get permission to get all the decision makers to make the decisions earlier so that later on people won't pop in and stop the project and say this isn't going to work.
Matt:It is such a hard train to stop when you are running a huge business and everything is out of line. There are all there little linchpins able to stop the process. Even though they know it is not an efficient process, they have this much trouble agreeing to change their process to create something leaner and more efficient.
Tim:Well I do rant about bigger companies because they are toxic environments to human beings. They put people at odds inside. The incentives for success inside big companies are different than for smaller companies or an entrepreneur. An entrepreneur cares about results because if you don't succeed you don't eat. In bigger companies you can lose your job if a project doesn't succeed. So why not do everything in your power to kill the project before it ever gets going. Then you never fail at the project. It won't then hinder your chances of getting a promotion. It can't be used against you if it doesn't work.
Matt:I like that. Heading off the army before you send them off to battle and really choosing your battles.
Tim:Right, so if you are lower in the structure you need to understand the incentives of the people above you. If you go say you have this amazing idea and explain how you want to accomplish it, it has to fit with their goals. If the idea doesn't help them get promoted, doesn't lead to a bonus or could possibly negatively affect them then they won't let the project happen. You need to think about the needs and wants of everyone above you to ensure they get on board or else it will never happen.
Matt:It is really gaming the dynamic of human behavior. I recently read a very famous book by Dale Carnegie, How to Win Friends and Influence People. It is essentially exactly what you are talking about. You need to understand what other peoples motivations are and not sell how it will help you. Instead you should gear your pitch more towards how it will help them. How it can change their lives and you will be way more successful.
Tim:You said help you but in a lot of these cases someone is actively trying to help the company. But the people above them don't care about that. They care about helping themselves. If it helps the company fantastic but it has to help them first and foremost. If they don't win in the process it won't happen.
Matt:The company I worked at recently, the CEO who has now left chose to shut down over half the factories in Europe and the US. To decrease the overhead and increase the stock prices. Essentially he receives a bonus for cutting everyone else out of the business and shrinking the business. Individuals priorities are so misaligned with the teams they are supposed to represent. The only way you can really reach them is by playing to their personal goals and aspirations. The same is true if you are trying to market a product I am sure. One of the issues with marketing a green product is people want to know how it will affect their lives. Not necessarily how it will affect others. How would you advise entrepreneurs just getting started to better connect with their customers on a more intimate level to help their company and product succeed?
Tim:Gosh. Learning empathy is so important. A lot of younger people aren't very empathetic. They are so focused on themselves. It isn't a bad thing, it is just our nature. Becoming empathic to other people. Understanding what their desires are, what motivates them? What scares them? Actually getting to understand people. Studying how people behave because what people say and what they do are almost always two different things. You need to focus on how people act, not necessarily what they say. Entrepreneurs also need to learn how sell. Going out and experiencing sales is fantastic at learning human behavior. Especially when it comes to peoples choices for a product. How do they make a choice? Why do they buy this versus that? Why can you sell to this person instead of that one? What are the things that make those decisions? A lot of people are afraid of sales. They internalize. They just got rejected and think that the person doesn't like me when they don't like the product. It has nothing to do with you. Other than the fact that maybe you didn't have enough experience to convince the person that the product was a good thing for them. Or something but it is never really about you. The people don't reject you. Even door to door where they slam the door in your face and call you names. It isn't about you, they don't even know you. So it isn't about you. A lot of people are afraid of learning how to sell which hinders their ability to be entrepreneurs. If you don't understand why people buy things then it will be really hard for you to get people to buy your product when you start your own company.
Matt:Would that be your number one tip for starting entrepreneurs looking to build their business? To learn more about the art of selling and to get with their customers and address the internal fears they have of actually pushing a product.
Tim:No not learning the art of selling but learning to sell. Actually learn how to sell. How to get somebody to give you money for a product or a service. They actually hand cash or give you their credit card. They trade value and give it to you and you give something in return. That is what business is. Business is not complicated. It is somebody taking something of value and giving it to you and you giving them something else of value in exchange. That is business. If you can't make that transaction happen you will never succeed in business.
Matt:And it is so transformative. The first time you get someone other than a friend or family member to give you money or to put in their credit card for something you have done.
Tim:It AMAZING.
Matt:It isn't like your boss is just handing you cash for showing up to work. You are actually doing something and getting out there on your own and being independent.
Tim:I used to teach newbie entrepreneurs how to make a niche website and make money that way. Someone would be like I made my first sale and I made $3. My first ever sale and they are excited. And Im, even to this day excited. Whether the sale was three bucks or $3000 I still get excited. In the first sale it is transformative. It changes your view of the world.
Matt:You have been so helpful today Tim. I have one last question for you before we wrap things up. Who would you consider to be your entrepreneurial heroes? Who motivated you when you we're first getting into starting your own business?
Tim:Do you mean people I think of as heroes or people that their teaching actually helped launched my business?
Matt:How about one of each? The second might be more beneficial but either way it is good to get a little insight.
Tim:Ok. Hero would definitely Sir Richard Branson. How could he not be? Long hair, counter culture in the 60s. Ends up being this amazing billionaire entrepreneurs and has fun the whole time. That is amazing. But someone who actually helped launched my business? That was Jay Abraham. I don't know how I found out about his stuff but when I did I started studying what he was talking about. And it convinced me that I had the skills to be a consultant. It showed me I knew how to do certain things that my peers did not know how to do. Which was get customers. Once I realized I had those skills and that people would pay me for them. That has dominated the last fourteen years of my life.
Matt:And there is so much power and liberation when you realize you can actually do this. It is like the cheesy Spiderman quote, with great power comes great responsibility. All the sudden you are free to create your life. Well Tim I want to thank you so much for being on the show. I know a lot of your insight into your entrepreneurial journey and your advice will be highly actionable for my listeners. If the audience wants to reach out to you and get ahold of you what is the best place for them to do it?
Tim:The best way is on Twitter. @TimConley. Go there and reach out to me. I love chatting. I use it as a communication, not a marketing tool. I stay in touch with my friends and peers there.
Matt:Ok guys that will all be in the show notes. If you want to step your game up check out Tims podcasts: Marketing for Founders and the Foolish Adventure.
Thanks so much for listening today' show! Hope you enjoyed the interview and got some helpful advice to take to your startup to the next level. I'll be back next Monday morning 9AM EST.
Cheers,
MattLike this? Get more.
Last thing. My buddie Mike wanted me to share the companies site on here with my visitors. They are a delightful yard tips who I highly recommend. Check them out should you have the chance to: Serres Primavera
Post Sources
https://assess4thebest.ca - Happy I found these people.
https://artisticdancescene.ca - Your photos ended up being incredible.

Posted in Photograph Post Date 11/18/2015

---